ETT Series Electric Aircraft Tugs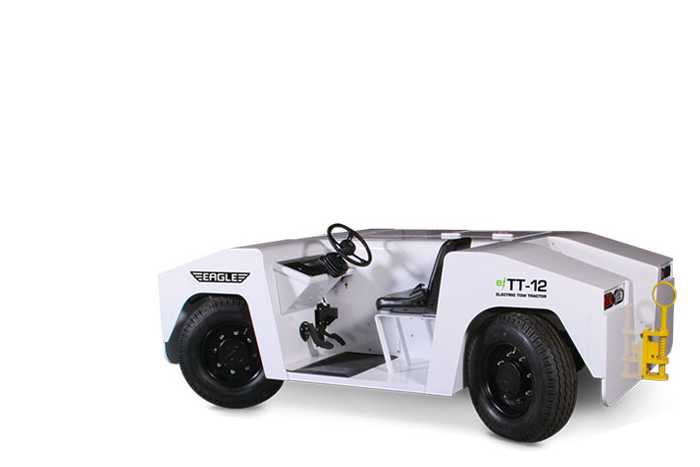 Product Id Sku:ETT-12X & ETT-16
The ETT Series is the only Four-wheel Drive (4WD), Four-wheel Steer (4WS), and 80V A/C electric aircraft tug in its class. The ETT Series Electric Tug offers superior traction, maneuverability, and extremely low cost-per-hour of operation. And if that's not enough, this aircraft tug is also good for the environment, with zero-emissions. Get an industry-leading 3-year/3,000-hour warranty with the ETT Series with your purchase today!
Eagle Electric eTT-16
16,800 lbs. GVW
Standard AWD
Electric

Ideal for business aircraft such as the G650 & Global 7000, and regional aircraft such as the E-195, in all weather conditions.

---
Eagle ETT-12X Electric Tug
Tow Capacity: 171,000 lbs
Standard AWD
Electric

Designed to move business jets such as the G650 and Global Express and regional jets such as the CRJ-900 and ERJ-175 in all weather conditions.

---